MAGNISMARTECH KING BED SYSTEM
MAGNISMARTECH KING BED SYSTEM
MAGNISMARTECH KING
RELAXATION BEYOND SLEEPING
The revolution of well-being, by Magniflex: the bed system that analyzes your sleeping habits and offers suggestions to improve your sleep and in turn, your life.
A bed system that combines leading technologies
with an ease of use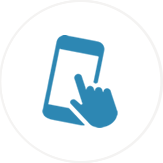 An app that monitors and controls
the parameters of an individual's sleep and their sleep environment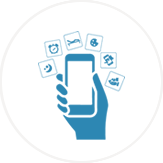 A host of programs to facilitate
and improve sleep
MAGNI SMARTECH DETECTS AND RECORDS DATA ABOUT YOU AND YOUR SLEEP ENVIRONMENT IN REAL TIME.
Temperature of the mattress and bedroom
WHETHER READING, SLEEPING, RELAXING THE MUSCLES, OR RESTORING THE STRENGTH IN YOUR LEGS, THERE IS ALWAYS A PERFECT POSITION FOR YOU. THERE IS A DIFFERENT POSITION FOR EVERY NEED.
A SMART BED THAT BECOMES A TOOL TO INCREASE WELL-BEING.

ANTI-SNORING
sensors detect when an individual is snoring and
automatically changes the mattress position
to prevent the snoring from continuing

CHROMO THERAPY
you can select the diffusion of light
from various color options for a
customized, deep relaxation

SOFT WAKE UP FUNCTION
different types of alarms
can be programmed.
The "softest" alarm setting uses vibrations,
chromo therapy and changes the position of the mattress
THE TECHNO-ECOLOGY OF REST
4 MATERIALS FOR THE BEST IN REST

MEMOFORM
Anatomic and embracing,
it adapts to the body's shape.

MAGNIGEL
A breathable gel that always keeps you
cool and dry.

LATEX
Flexible and hypoallergenic,
elastic and natural.

ELIOFORM
High-density foam
for a strong support.
Additional Information

| | |
| --- | --- |
| Country of Manufacture | |
| Manufacturer | Magniflex |
| Call For Price | Yes |